Meaningful Christian Journeys of Discovery Close to Home
As we learn to adjust to a new world with international travel restrictions and border closures, we are blessed to have the opportunity to explore our own backyard and learn so much about our own Church history, early Christian activities and Indigenous connections, here in Australia (and New Zealand).
Olive Tree Travel have put together a series of meaningful, insightful and spiritually awakening journeys that unwrap the complex layers of our own colonial history and seek to leave participants with a much more in-depth understanding of what it means to have connection to country, people and land.
We invite you to keep exploring, continue travelling and visiting these local communities & tour operators that rely on your support for their livelihoods. Reconnect with your own social networks as you enjoy all that Australia (and New Zealand) has to offer Christian travellers wanting to be part of an all-inclusive experience where everything is taken care of.
View below our current available tours for 2022.
Sydney Chanukah Event: An Interactive Seminar
Monday, 29th November 2021
Led by Rabbi Riesenberg & Friends
Please join us in this celebration to commemorate the Miracle of Light…
The eight day Jewish Festival of Chanukah will be celebrated between 29th  November – 5th December 2021.
Olive Tree Travel has organised a unique INTERACTIVE SEMINAR led by foremost Jewish scholars that will provide insights into this beautiful festival and give you an opportunity to celebrate the holiday with the Jewish community. The day will predominantly be held at the historic Yeshiva Centre in Sydney with a couple of memorable excursions….
KEY FEATURES OF THE DAY:
Learn about the history, customs and spiritual meaning of Chanukah
Enjoy a guided in depth tour of the Yeshiva (Rabbincal Seminary) hosted by Rabbi Dovid Slavin
The biblical origin of the Temple and Chanukah Menorah (by Rabbi Riesenberg)
View & learn about the ancient olive oil press
A Light Unto The Nations: Partake in a charity cooking session and hear more about the work of "OUR BIG KITCHEN"
Hear about the incredible mission of The Jewish House with Rabbi Mendel Kastel
Enjoy an evening meal featuring traditional foods that are eaten on Chanukah & the introduction to the Kabbalah of the Dreidel
Join the communal evening prayer service & Chanukiah Lighting Ceremony at the magnificent Central Synagogue
Click here for more details
Click HERE TO BOOK NOW
Melbourne Chanukah Event: An Interactive Seminar
Wednesday, 1st December 2021
Led by Rabbi Riesenberg
Please join us in this celebration to commemorate the Miracle of Light…
The eight day Jewish Festival of Chanukah will be celebrated between 29th  November – 5th December 2021.
Olive Tree Travel has organised a unique INTERACTIVE SEMINAR led by foremost Jewish scholars that will provide insights into this beautiful festival and give you an opportunity to celebrate the holiday with the Jewish community. The day will be held at the historic and magnificent Melbourne Hebrew Congregation – Toorak Shule.
KEY FEATURES OF THE DAY:
LEARN THE BIBLICAL ORIGINS< CUSTOMS & MEANING OF CHANUKAH
TOUR & HISTORY OF TOORAK SHULE (WITH RABBI SHLOMO NATHANSON & SYNAGOGUE HISTORIAN, LEONARD YAFFE OAM)
THE ORIGIN OF THE TEMPLE AND CHANUKAH MENORAH BY RABBI RIESENBERG
VIEW & LEARN ABOUT THE ANCIENT OLIVE OIL PRESS
A LIGHT UNTO THE NATIONS: OVERCOMING ANTI-SEMITISM WITH DVIR ABRAMOVICH, ANTI DEFAMATION COMMISSION
EVENING MEAL FEATURING TRADITIONAL CHANUKAH FOODS & INTRODUCTION TO THE KABBALAH OF THE DREIDEL
TRAM DOWN ST KILDA RD TO FEDERATION SQUARE FOR COMMUNAL CHANUKIAH LIGHTING & CELEBRATIONS HOSTED BY RABBI GABI KALTMANN
JOIN ONE OF THE BIGGEST DREIDEL SPINS IN THE WORLD
Click here for more details
Click HERE TO BOOK NOW
Pilgrimage from Dubbo – Bourke (God's own Country) Escorted by local Historian, Dr Paul Roe & Bishop Ian Palmer
Planning underway for March 2022
Join our adventures to discover the footprints of faith in the Land Down Under. There's few more iconic Australian towns than Bourke and the Outback Historian Dr Paul Roe is poised to open your eyes to larger-than-life stories on a journey that will introduce you to characters you'll never forget. Anzac's and Afghans, bush preachers and enterprising pastoralists, extraordinary women of the West and quiet achievers who changed the face of Australia. As you walk in the footsteps of poets Henry Lawson, Banjo Patterson and Breaker Morant their voices will awaken echoes of past eras. When you meet present-day Aboriginal leaders you'll be moved and challenged by their stories. The natural world of wide plains, red sandhills, star-filled skies and rugged ranges will sculpture your imaginations. It's a 1000km odyssey that will show you how much our ancient continent has been shaped by the stories of Israel. As we journey, Ian Palmer the former Bishop of Bathurst will be our spiritual guide. Paul will skill you as a storyteller. 
Ian was the Bishop of Bathurst 2013-2019 which meant that he travelled extensively through the plains of central and western NSW. Through ministry in this region he has learnt about its Christian history and heritage. Ian and
Paul share many similar interests and have been involved in projects together in Dubbo since 2015, including working alongside Indigenous People in this area. On this pilgrimage we will explore below the surface of the usual tourist activities to discover some riches of this amazing land and its people. You'll come home understanding Australia's story like never before.
PLACES ARE LIMITED
CLICK HERE FOR MORE DETAILS
REGISTER HERE
HIS-STORY, Our Story: Learning from Sydney's early Christian past to shape our Christian future
Planning underway for March 2022
Cost per person: $995 (limited to the first 25 bookings)
Join us in Sydney for an unforgettable 3 day fully immersive experience featuring engaging talks, walks & local touring by some of Australia's greatest Christian Historians.
Based at St Philip's & the Garrison Church in Sydney, we'll be hosted by Rev Justin Moffatt, who'll showcase and reveal the treasures left behind by the first fleet Chaplain, Rev'd Richard Johnson.
Hear from award winning author, Stuart Piggin, Christian Story-Teller, Paul Roe & Graham McLennan (founder of Christian History website www.chr.org.au), who'll share their knowledge, passion and ability to turn our audience into an army of gifted story-tellers to ensure that the legacy and lessons learned from our early Christian forebearers will be passed on to the next generation.
All seminars, lectures, walking/coach touring is INCLUDED as well as hotel accommodation & meals to ensure this will be a meaningful experience not to miss!
Here's an overview of how our 3 days is shaping up:
DAY 1: Meet at St Philips, Church Hill Anglican for registration and welcome. Lecture on the major themes of the tour: the contribution of Christian family dynasties and ministry to convicts, soldiers, Indigenous Australians and settlers. Join tour guide Anne Crawley who'll lead a historical walk via St Patrick's Catholic Church to The Rocks and to the Garrison Church. Break for lunch. Continue to Dawes Point to hear about early interactions with Indigenous Australians. Walk via Campbell's Cove to learn about the foundation of ethical commerce in NSW. Then via Cadman's Cottage to the Lands building, to review the Christian contribution to land exploration.  We finish at Richard Johnson Square to recall the first service and the first church. Meet for a traditional Sydney dinner at Harts Pub.
DAY 2: Meet at St James Church, King Street, for morning welcome and tour. Continue to the Great Synagogue for a guided tour by Rabbi Elton. Learn about the arrival of 14 Jewish Convicts (8 of them women) on the first fleet and subsequent growth of Sydney Jewry. Onwards to the State Library for a unique private viewing & discussion of letters, reports and pictures of early chaplains, missionaries, and ministers, including Richard Johnson and the Hassalls, covering Sunday schools, churches and benevolent societies. Enjoy lunch in the Dixson Room. An afternoon walk to St Stephen's Uniting Church to review Presbyterian history, and on to Pitt Street Uniting Church, home of Congregational Independents, the Fairfaxes and David Jones. It has always witnessed to the values of progress and liberty. Enjoy some free afternoon time before a wonderful early dinner at Tayim Restaurant, located at the Harbour Rocks Hotel.
DAY 3: Travel by ferry to Cockatoo Island (Convict Chapel) with guided commentary on Christian ministry in the dreaded places of 'secondary punishment'. Continue by RiverCat (with commentary on Christian sites on the harbour) to Parramatta for lunch and to learn about early governors, Marsden and the Hassalls. Enjoy a tour of Old Government House plus Old St John's Cemetery. Conclude our tour with a visit to St John's Cathedral for a service of worship before returning by bus to Sydney CBD.
Places are strictly limited.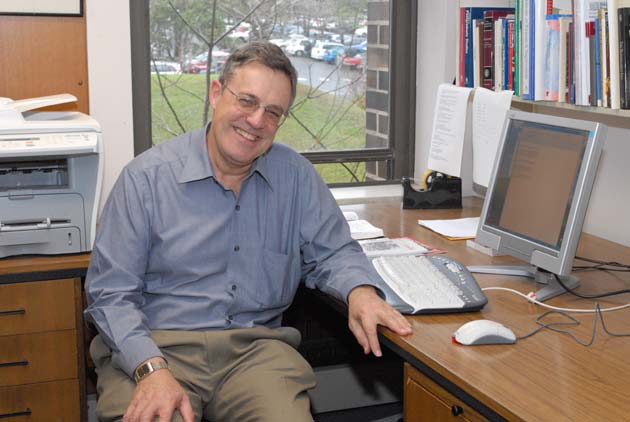 Click here for more details
REGISTER HERE!
Eternity Walking Tour, Sydney
2022 Dates: TBA – Call to discuss!
Tour price: AUD$250 per person (includes morning tea, lunch and lots more)
Let's get walking, talking & chalking….
Arthur Stace (1885-1967) was, and remains, one of Australia's greatest and best-loved Christians.  A working class battler, Arthur was mired for decades in poverty, alcoholism and petty crime until his conversion at a gospel meeting for "down and out" men at Sydney's St Barnabas' church on Broadway.
Read more
Miraculously reformed, literally overnight, he devoted the rest of his life to the service of God, most famously as "Mr Eternity". 
For 35 unbroken years, from November 1932 until shortly before his death, Arthur spent hours each day chalking that single word – Eternity – on and around the streets of Sydney. He died a household name – and his mission has survived him. On New Years' Day 2000, shortly after midnight, at the culmination of Sydney's millennium celebrations, Arthur's word was emblazoned on the Harbour Bridge and seen by billions of television viewers around the world.
Now, 20 years on, for the first time, you can walk in Arthur's steps and even share some of your own Mr Eternity stories and memories with us! Our tour will take in many of the "landmark" locations of the Eternity legend, including the house in Redfern where Arthur was born, St Barnabas, and nearby Victoria Park, where Arthur prayed his first prayer. You will go to the place where, on 14 November 1932, Arthur was inspired to begin his Eternity mission – the Burton Street Baptist Tabernacle in Darlinghurst (now the Eternity Playhouse), where the Rev. John Ridley preached on "Echoes of Eternity". Other stops include the house in Pyrmont from which Arthur set out each day, and some of Arthur's favourite chalking locations. Morning tea & lunch at the 2 Eternity Café's included!  
About our tour guide:
Roy Williams is a leading expert on the subject of Arthur Stace. In 2017, with the help of Elizabeth Meyers, Roy researched and wrote the definitive biography of Arthur, Mr Eternity: The Story of Arthur Stace. Published by Acorn Press (an imprint of Bible Society Australia), the book has been a best-seller across the country. Mr Eternity is Roy's fourth book. As well as being an historian of Christianity in Australia, and (like Arthur!) a mid-life convert to the faith, Roy has lived and worked in Sydney all his life and feels a close infinity with the people and places behind the Eternity legend.
Photos courtesy of Esme Strauss (Burton Street Tabernacle) and Sydney Morning Herald photographer Trevor Dallen, 1963  and Elizabeth Meyers.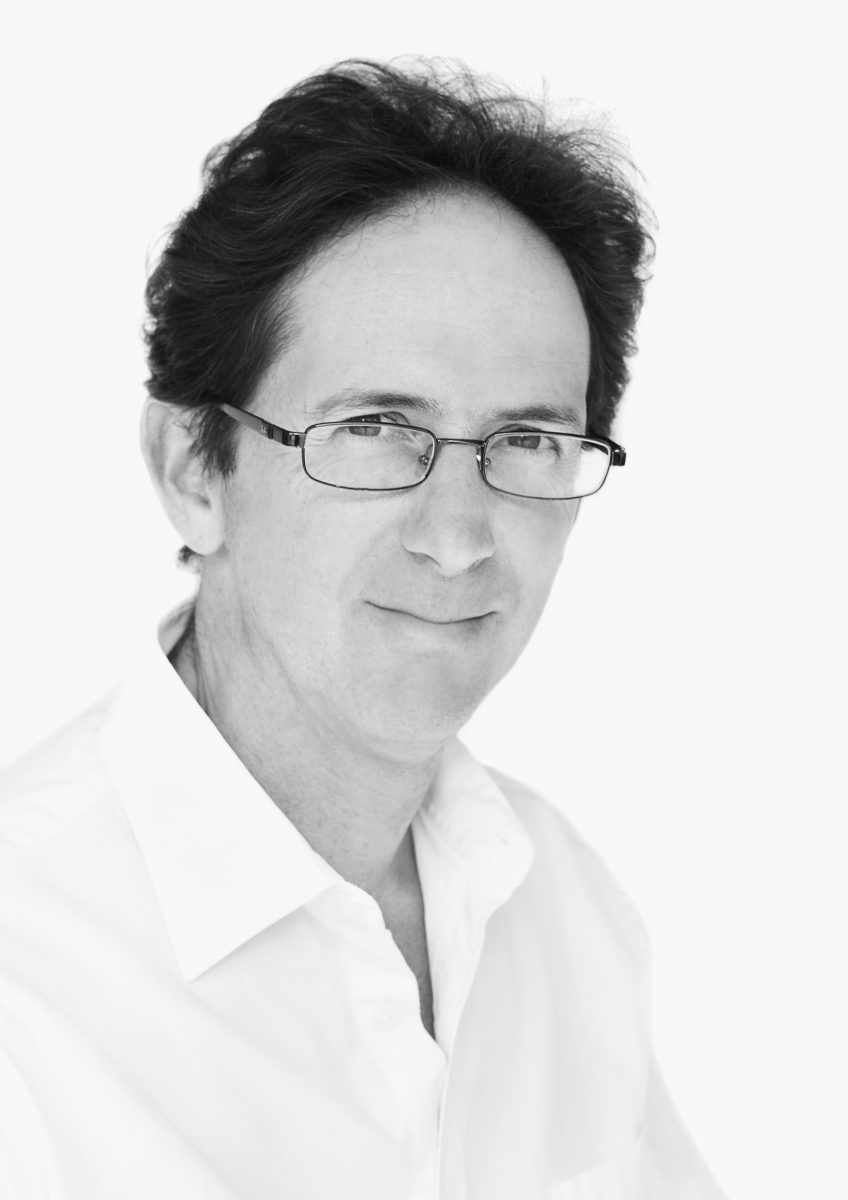 REGISTER YOUR INTEREST HERE
HURRY! PLACES LIMITED: BOOK here
OODNADATTA TREK, FLINDERS RANGES,
LAKE EYRE & OUTBACK SOUTH AUSTRALIA
– A SPIRIT JOURNEY
25th September – 05 October 2022
Led by Rev Dr Ian Robinson
For twenty years, Ian Robinson has been taking people out into the wide deserts of Australia, and something deep happens for them.
What is different about a Spirit Journey? In many outback tours, you just go to see the sights.
On a Spirit Journey you enter the desert to experience S.P.A.C.E. , that is:
S = a time to attend to your own Spirituality in the vast SOLITUDE of the outback;
P = a PACE that allows for some quietness among the travel;
A= your ATTITUDE to be open to the gift of country, to learn from aboriginal guides, to look again at settler
history, to make welcome this group of strangers who become friends;
C= we talk about not just the scenery but an awesome CREATION, and how we can respond to the Creator
forming life over millions of years under the stars;
E = you can EMBRACE and ENJOY the opportunity to enter the desert in this more comfortable, safe way, so be playful and try some new things.
Your driver/guide is experienced and your tour director, Rev Dr Ian Robinson is the founder of Spirit Journeys and has led about fifty of these over the past twenty years.
Click here for more details
Journey to the Centre
A unique journey to Central Australia, combining visits to the key iconic sites and spiritual experiences led by local Christian leaders. Escorted by Rev Dr Rob & Andrea McFarlane, Uniting Church Australia
Autumn 2021
Central Australia is a rich source of spirituality and beauty. Indigenous culture stretches back tens of millennia, embedded in a landscape many millions of years in formation. European presence has been a complex interaction of domination and compassion. Other people have also walked this country, such as Afghan cameleers, and many still come with a dream to call Australia home. Contemporary Alice Springs is a vibrant multicultural centre. Each of these threads are part of the tapestry we will explore.
Our Journey to the Centre is a geographical journey to the centre of our island home, and is also an emotional and spiritual journey to the centre of our being. We will combine unique opportunities for spiritual experiences as well as visit some of the iconic places of the geographic centre. These will include Campfire in the Heart, worship at Alice Springs Uniting Church, workshops and story-telling with local Christian & Indigenous leaders encountering both the dark and light sides of history, visits to missions, art galleries and studios, and experiencing the "wow factors" of Kings Canyon and Uluru. For our time together we will form an intentional community to which all are welcome.
Rob and Andrea have previously led study tours tracing the growth of early Christianity from Jordan and Israel/Palestine, through Turkey, then on to Greece, Malta and Italy. These tours have been Biblical, interfaith and archaeological. Their experience includes previous visits to Central Australia which inform this Journey to the Centre.
Click here for more details
Exploring the Spiritual Wonders of Tasmania (lutrawita) with Rev'd Dr Garry Deverell
Join Dr Deverell on this all-inclusive trip to explore the spirituality of this unique landscape. As both a trawoolway man whose family has lived on this island for over 25 thousand years, and as an Anglican priest, Garry will help you read and interpret the spiritual significance of this unique island, in both its indigenous and colonial manifestations. By visiting places that are important to both Aboriginal and Christian peoples, you will be encouraged to appreciate the work of the divine in and through both landscape and people. You'll also come to appreciate the extraordinarily tragic history of the colony, by exploring the complex relationship of the British establishment with both the original inhabitants and with the many convicts sent here from Britain and Ireland.
Click here for more details
Tasmania: The Land at the Edge of the World
Join the Anglican Bishop of Tasmania, Rt Reverend Richard Condie to explore the state's unparalleled beauty, wild places, abundant wildlife, and pristine wilderness. It's pure water, fresh air and fertile soils make it a place of some of the best produce in the country. It is also a place with a long history – Aboriginal culture that dates back 40,000 years, and more recent European history, that is a mixture of sad stories of dispossession and massacre of the Palawa people and convict brutality, alongside the growth of agriculture, tourism and the arts; and all along the story of God in Tasmania, and the growth of the gospel.
Our hope with this tour is to introduce you to the land, the history, the food, and some of the stories that make this place special. We will also be introduced to some of the Christian work happening in the state, through the Anglican Church. It will be my privilege to welcome you to Tasmania, share some of your journey with you, and introduce you to some of our people and places. We'd love you to come and join us in this special corner of Australia.

Click here for more details
Upcoming Tours to Australia and New Zealand
Start Date
End Date
Destination
Duration (days)
Tour Name
Escorted By
Christian Tours Keywords
4th November 2022
19th November 2022
Israel
16
Journey to Israel with C4I (NZ)
Bryce Turner & Graham Simpson

Brochure

Enquire now

Holy Land Tour
Christian Pilgrimage tours
Please check back here soon as we continue to add more exciting local Australian & New Zealand journeys.
Find out more today